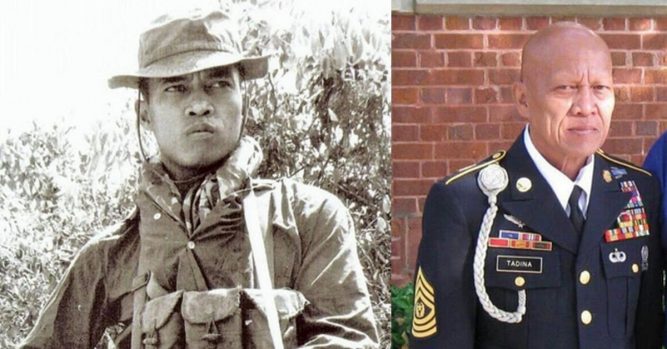 Patrick Tadina is a man who fought as a U.S. Army Ranger during the Vietnam War. He has the distinction of being the longest Army Ranger that continuously served during that time. Unfortunately, he has died at 77 years of age. Between the years of 1965 and 1970, he served in Vietnam for the US Army Rangers. During that time, he spent months on long-range reconnaissance patrols into Viacom territory. He would carry his AK-47 while dressed in black pajamas and sandals. His daughter, Catherine Poeschl went on Facebook to confirm the tragic news, saying: "Early this morning my Dad … took his last breaths and went to be with all the Rangers before him. I know they are all there waiting for him."
Tadina, who was a Hawaiian native, earned 10 bronze stars and two silver stars during that time. Seven of those bronze stars were with valor. He also had three purple hearts. He was part of the 173rd Airborne Brigade Long-Range Reconnaissance Patrol and was also a Ranger with Company N, 75th Infantry, and the 74th Infantry Detachment Long Range Patrol. It was in 1962 when he joined the Army and prior to heading to Southeast Asia, he completed tours of duty in the Dominican Republic. He would also serve in 1983 with the 82nd Airborne Division in Grenada during Operation Urgent Fury and with the 1st Infantry Division during Operation Desert Strom in '91.
In 1995, he was inducted into the Ranger Hall of Fame. Tadina was shot three times during his career and his brother was killed in Vietnam. He would stay in the Army until 1992, when he retired but he continued to work in security until 2013. During his career, he was also deployed to Iraq, Pakistan, and Afghanistan. He had a number of health ailments during the final years of his life, including dementia.
Tadia is survived by a wife, two sisters, four sons, two daughters, six grandchildren, and two great-grandchildren.