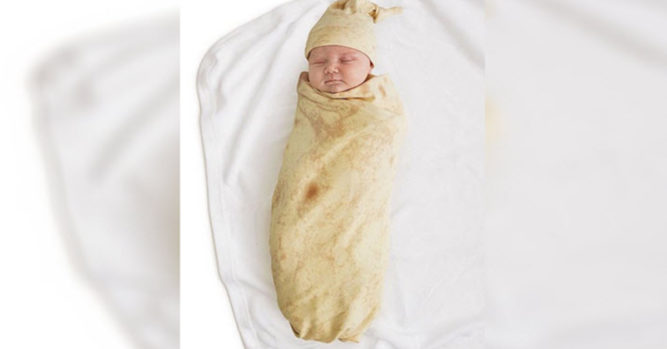 There are certain things in life that we tend to love. Babies are typically at the top of the list and when we have one of our own, they are more than a member of the family, they are part of us personally. Then again, we also may have many other things that we love as well and for most people, burritos tend to be on the list. For those of you who may have a difficulty deciding if you love babies or burritos better, there is no longer a need for you to choose.
Thanks to a company known as UncommonGoods, you can now wrap your little baby up in a tortilla blanket and make them into a cute little human burrito. The swaddling blanket, which looks like a tortilla is selling for $48. It is very similar to the now-viral burrito blanket and you can even get a matching cap to go along with it so your baby looks even more adorable.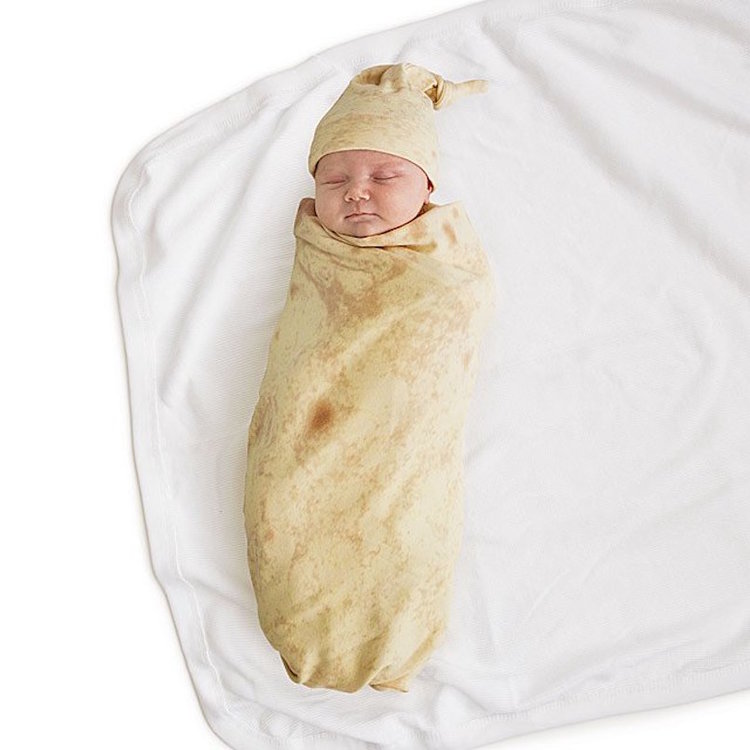 Katharine Harlan Owens is the creator of the cotton-polyester blend blankets. They are handsewn and cut in Brooklyn, New York. Babies up to four-month-old can fit into the swaddling blanket and babies up to three months can take advantage of the cap.
Those who have purchased the blanket are leaving reviews and they are wonderful. Many people were calling it super soft and adorable and say that it "looks just like a tortilla!"
You can even take things to the next level with $25 taco booties. What could be better?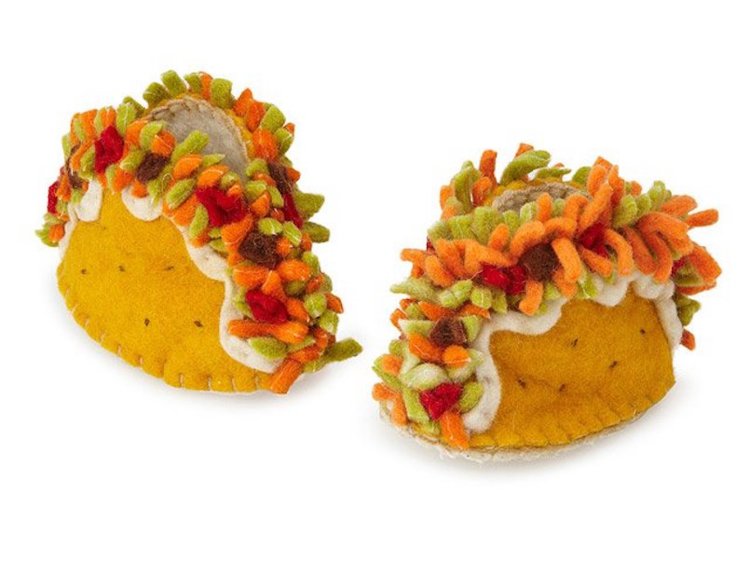 If you take the viral burrito blanket and the tortilla swaddle and put them together, you would have a delicious family that shares a common desire. We all love burritos. With these blankets, we love them even more.