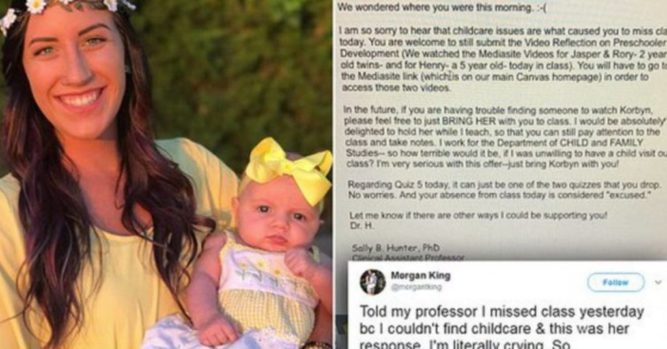 Ask any mother about what they do as a parent and they will tell you that they have to wear many hats during the day. Their responsibilities can sometimes be difficult to manage and it goes beyond nurturing the children, they also need to take care of their own needs. A mother may also have her career outside of the home and sometimes, she may be attending school on top of everything else she does.
In order to make sure that it all works as smoothly as possible, a mother will often need to seek out some type of balance. She may try to keep the balls in the air, so to speak, but sometimes, she will also need to make a decision as to what is most important. That is especially true when a single mother drops everything to care for the needs of her child.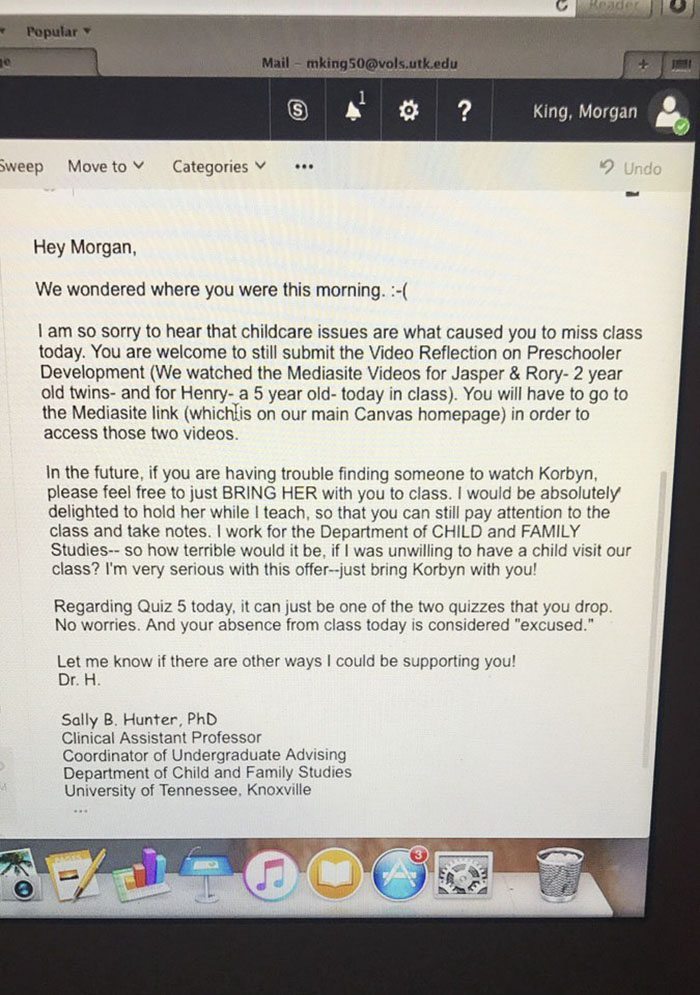 Morgan King is a 21-year-old single mother who is studying therapeutic recreation at the University of Tennessee. She knows how difficult life can be. In fact, she had to miss one of her classes because she had to care for her daughter, Korbyn. We are happy to let you know, however, that she has a very kind professor who understands and does what she can so Morgan doesn't miss those classes.
Morgan wrote an apology letter to Dr. Sally B Hunter because she had to miss class. Her professor offered something she was not expecting. Dr. Hunter responded to the email in a way that touched Morgan's heart. She knew she had to share it on Twitter.
A screenshot of the response was shared and it went viral:
"Told my professor I missed class yesterday because I couldn't find childcare & this was her response. I'm literally crying. So blessed/thankful."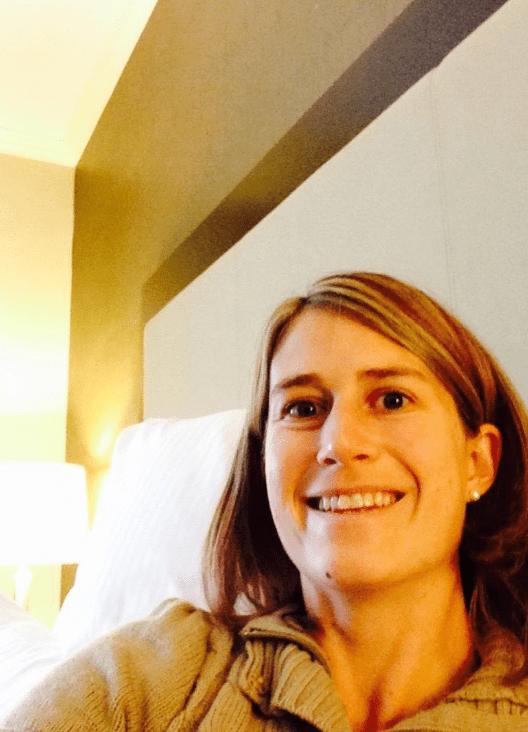 After learning why Morgan was missing class, Dr. Hunter updated her on what was needed. She also said that she would hold Korbyn during class so Morgan wouldn't miss lessons.
"In the future, if you are having trouble finding someone to watch Korbyn, please feel free to just BRING HER with you to class. I would be absolutely delighted to hold her while I teach, so that you can still pay attention to the class and take notes. I work for the Department of CHILD and FAMILY Studies – so how terrible would it be, if I was unwilling to have a child visit our class? I'm very serious with this offer – just bring Korbyn with you!" Dr. Hunter said in an excerpt of her email.
This kind response touched people online. It was liked over 27,000 times and shared thousands of times. It also caught the eye of the Chancellor of the University of Tennessee, Beverly Davenport:
"Morgan, thanks for showing us challenges college students face. Prof Hunter, thanks for being part of the solution." Beverly Davenport said, acknowledging Dr. Hunter's thoughtful action.
Are you wondering why Dr. Hunter would make such an offer? It is because she used to be in the same situation and a kind professor helped her in the past.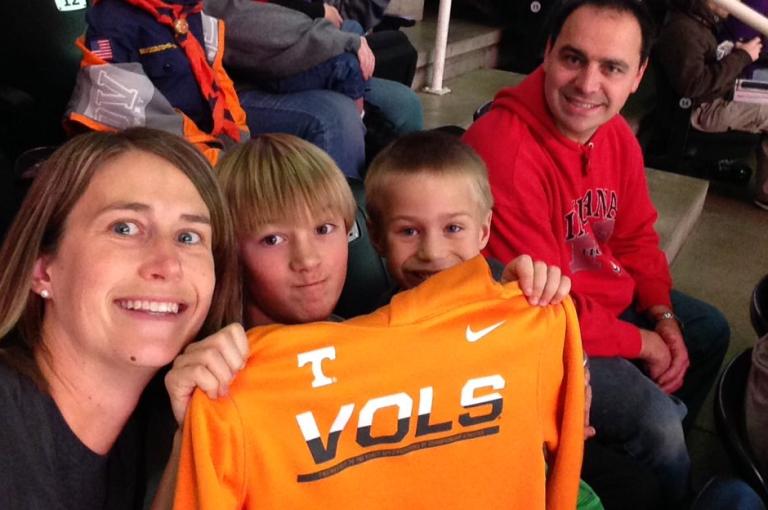 "I had Issac, my oldest son, 10 years ago. It was March and I didn't finish the semester until May. It was my last semester of graduate coursework to get the Ph.D. My professor, Dr. Blanton, said 'Why don't you just bring him with you to class?'" Dr. Hunter shared, recalling the incident that inspired her to do the same for her students.
This response may seem small to some but it can make a big difference in the life of one mother. Morgan was able to finish the class and graduate.