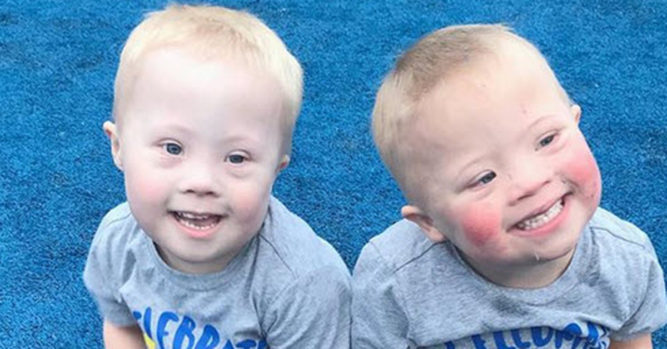 You may never have heard of Charlie and Milo McConnel but they are two young boys who are about to steal your heart. Their parents, Dan and Julie share pictures of their sons online and people can't get enough of it. You can find the twins posted online in pictures and videos that have to do with their general daily lives.
Although this is something that is being done more and more frequently today, their normal lives are something that has inspired people around the world. In fact, they have actually gone viral because they were born with Down syndrome.
Most people have heard about Down syndrome but they may not be fully aware of what it is. It's a condition that is hereditary and results in slower physical and slower brain development. Most families with children who have Down syndrome face specific challenges. It could include learning problems, health complications and other issues.
Dan and Julie are doing more than posting pictures of their children, they are supporting others who are raising children with Down syndrome. There may be some issues associated with raising these children but there are also many joys involved with it as well.
Julie and Dan are trying to get beyond the bad information that often surrounds Down syndrome. The pictures show how much joy is in such a family.
'My hope is to attract families that are receiving a diagnosis of Down syndrome for their child because that can be really scary. I hope that people will find us, and see that this is what life can be like," the twins' mom shared with reporters. "It can be fun, it's full of love, it's not scary. We have no regrets, and there is so much joy in our lives, and I hope that people will see that."
Society has changed in recent years and people are becoming more and more aware of how this condition works. There is still a lot of fear that surrounds the unknown, however, so sometimes, barriers need to be overcome when these children grow up. It could include getting married, finding a job or even raising the family.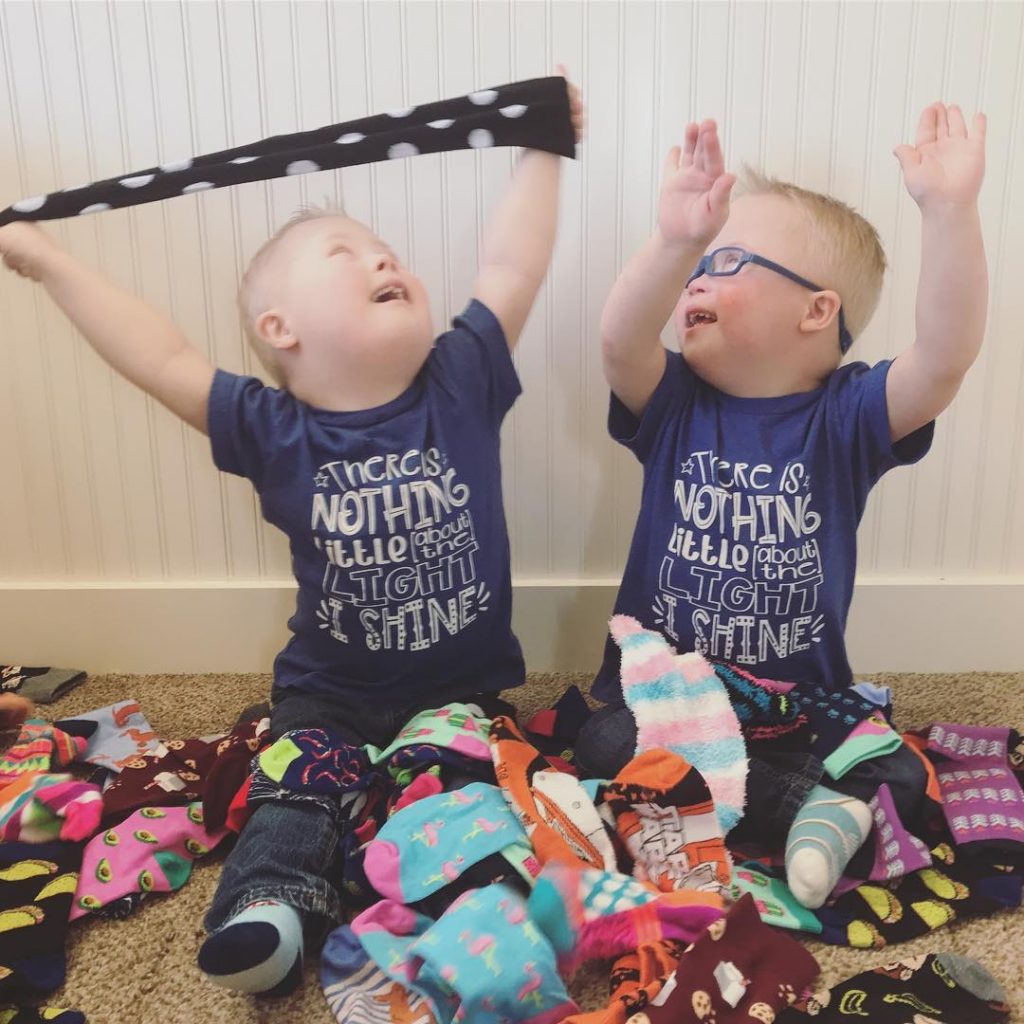 The McConnels are working on creating a space online where parents can learn more about Down syndrome. It can help them to make sense of a diagnosis and to discover the good parts of having them as part of your family.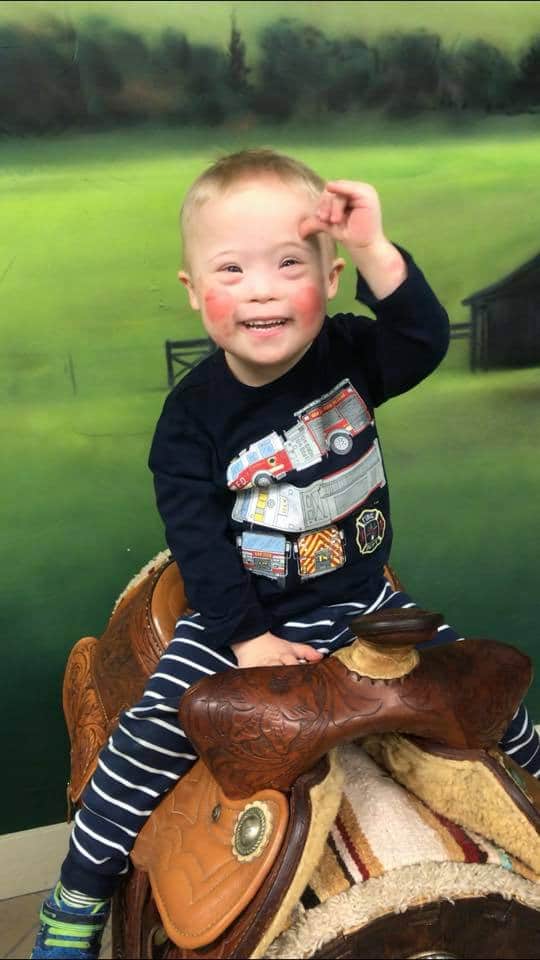 Julie McConnel said that social media networks had helped her and her husband when the twins were diagnosed. She also discovered that she wanted to help others in the same way.
"It takes them a little longer to meet milestones, but when they meet goals we celebrate like no other parents alive," mentioned Julie. "We throw a party and we're so excited for them when they accomplish those things."
Milo and Charlie are not identical twins and it is very rare that both of them would be born with Down syndrome. The odds are close to one in 14 million so Julie and Dan are happy that they can offer comfort and knowledge to other parents that may be going through something similar.
Dan, the twins' Dad, said: "It's big to show everyone else that we are here, and there are all these kids in our community, and we hope that they will see us and remember us and that things will continue to change in our communities with lots of acceptance."
Julie added: "We're standing on the shoulders of other parents that have paved the way for all these things to happen and it's an exciting time to have a child with Down syndrome…I want to see them grow up and do whatever they want to do."