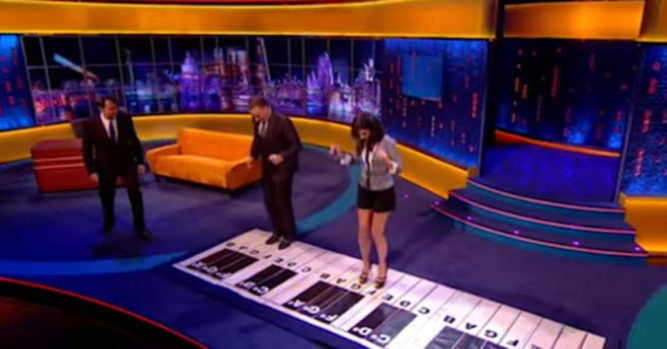 Although there are practically an endless number of musical instruments to choose from, many parents will choose the piano for their children. I can remember my sister sitting at the keyboard, pounding away for hours on end, doing scales and playing songs, such as Fur Elise and of course, chopsticks. It is almost a rite of passage for children but there is something else that you may remember from your childhood that involves the piano.
Tom Hanks is perhaps one of the most popular and well-known actors of our time. We may have seen him in any number of different movies or television shows but one of the favorites for many people is Big. There are so many epic scenes from that movie but perhaps the one that sticks in most people's mind has to do with the large piano keyboard that is on the floor at the toy store. Hanks steps up and begins playing it, and it is a scene that you can probably remember vividly.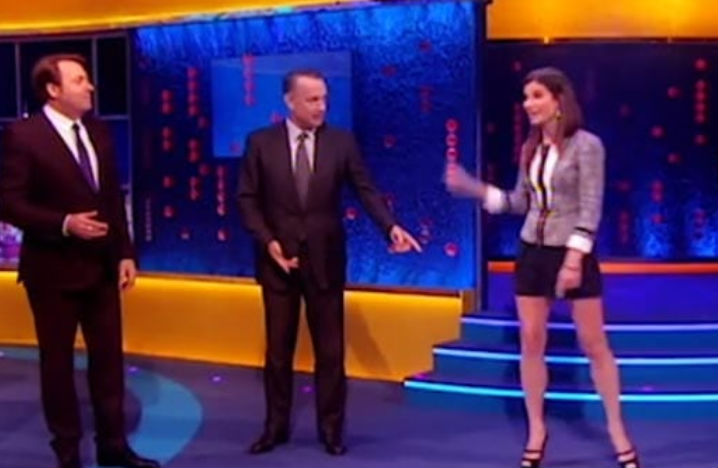 Ever since a young Tom Hanks jumped on the keyboard in 1988, he has been re-creating it at every opportunity that people get to put a keyboard down in front of him. Although it happened decades ago, he is still frequently asked about it in interviews.
It happened in 2013 as well when he was on the Jonathan Ross show to promote Capt. Phillips his new movie. During the interview, Ross asked him about the scene from Big but he also revealed a giant piano on the floor and asked if he would play a tune for the audience.
Hanks agreed that he would play some of the song,' Heart and Soul' and the audience loved it. Ross also joined in for a few bars of chopsticks.
Hanks was then left to play on his own and he played a rather upbeat song but everybody was interested in hearing chopsticks. Of course, he needed a partner and fortunately for us and for everyone else watching, Sandra Bullock just happened to be sitting in for an interview as well.
Bullock and Hanks are good friends and since they have starred in the movie, Extremely Loud & Incredibly Close with each other, they remained close. Bullock jumps up to help him to play Chopsticks but there was an issue because she was wearing high heels. Hanks didn't think she could play with them, but she had another idea.
Not only was she sure that she could play the song in high heels, she jumped up on the keyboard and start doing it! Everybody was impressed with her abilities.
It doesn't take long before you realize that she is quite a pianist, even using her feet. The audience was going absolutely crazy, clapping and cheering as they were playing on the oversized keyboard.
After the video was uploaded to YouTube, it quickly went viral and people were watching it over and over again. There were also many who commented and said they were happy to see two of their favorite movie stars performing a scene out of one of their favorite movies.
You can watch the incredible performance of this video: