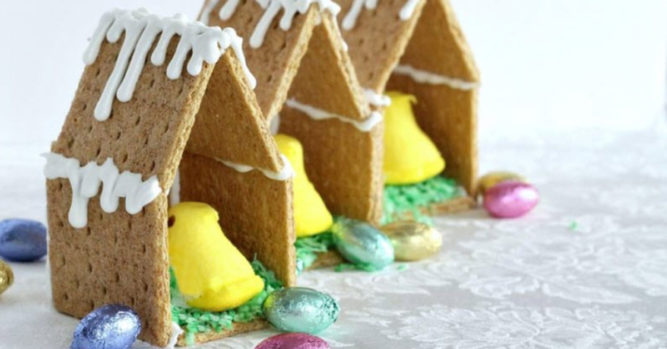 If there is one thing that most people appreciate about the holidays, it's the fact that there is a lot of tradition involved with them. It seems as if it is something that is passed down from one generation to the next and if you have children of your own, you may have come up with some new traditions that you hope they will pass down to their children. It can be something complex or something simple but this year, it is something adorable!
Have you ever noticed how there seems to be a similarity between Easter and Christmas traditions? In fact, you may notice that it is even becoming more and more of a reality. After all, we have Elf on the Shelf for Christmas but now, we also have Peeps on a Perch for Easter. There is even another tradition that seems to make the crossover this year, a peep house that is will upstage a gingerbread house.
Some parents enjoy doing projects with their children but other parents tend to avoid it if at all possible. If you happen to avoid projects because they are messy, then this is one that you may want to think twice about doing. The thing is, it may be messy but it is also absolutely adorable!
Peeps are rather simple creatures, unlike the gingerbread man, who can be a little hoity-toity. You don't need to worry about getting all fancy, as you would with a gingerbread house, you can just build a simple peep house and it will do just fine.
There are relatively simple to put together. You use icing to hold everything together and graham crackers for the walls and ceilings. You can then decorate the inside and the outside of the house with Easter decorations and of course, you can add the peeps on the inside.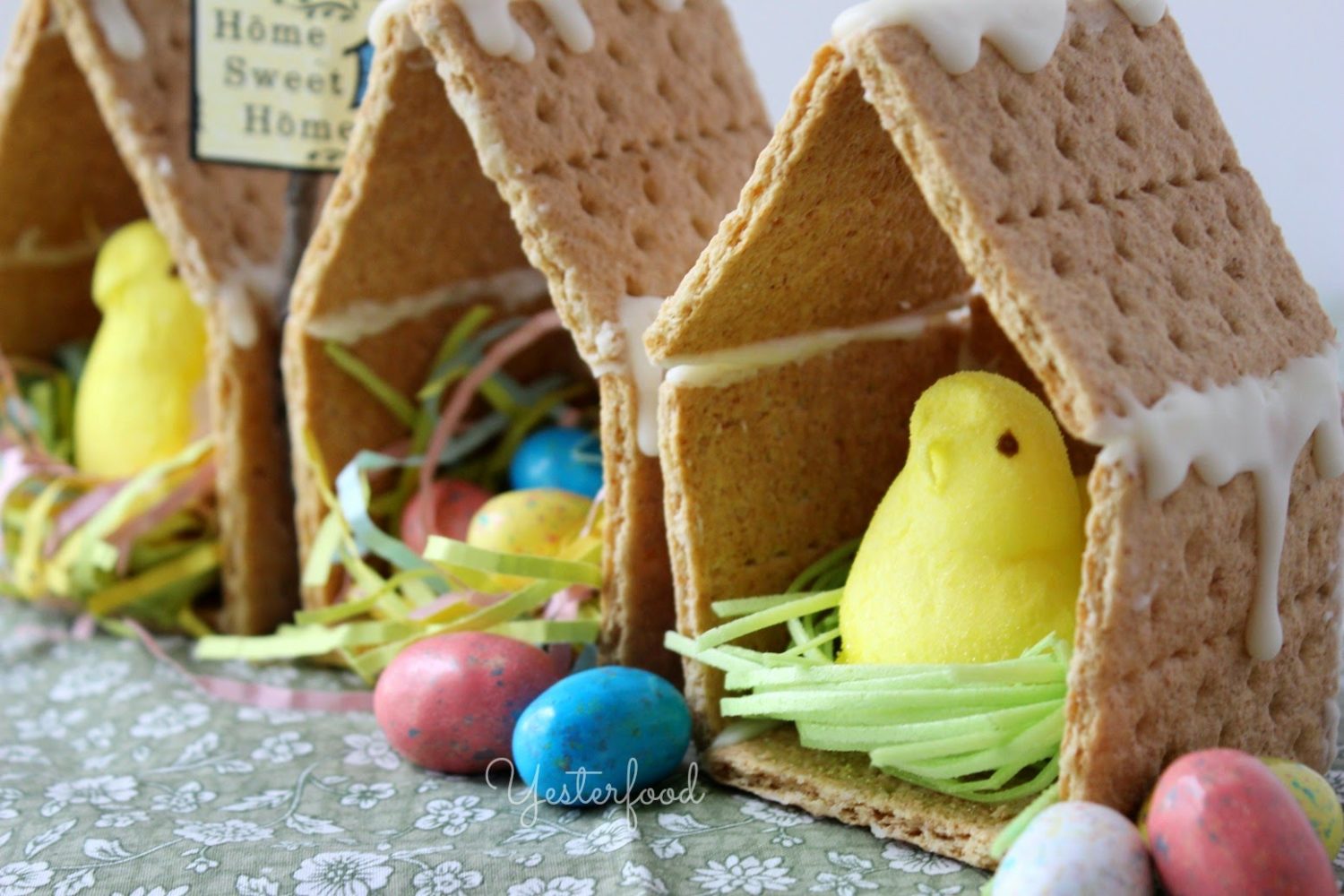 You can take things up to the next level by using coconut shavings for the nest but you can always go with other edible options as well. If you're ready to get started, you can find the entire guide right here.
Just glue the walls, ceiling, and floor together and let it dry. Attach the homes to each other in any way you like and get ready for more fun.
There is another version that comes from Grateful Prayer Thankful Heart and it includes setting aside some extra frosting and graham crackers to make nametags for the house. You can even use these as place settings for the dinner table!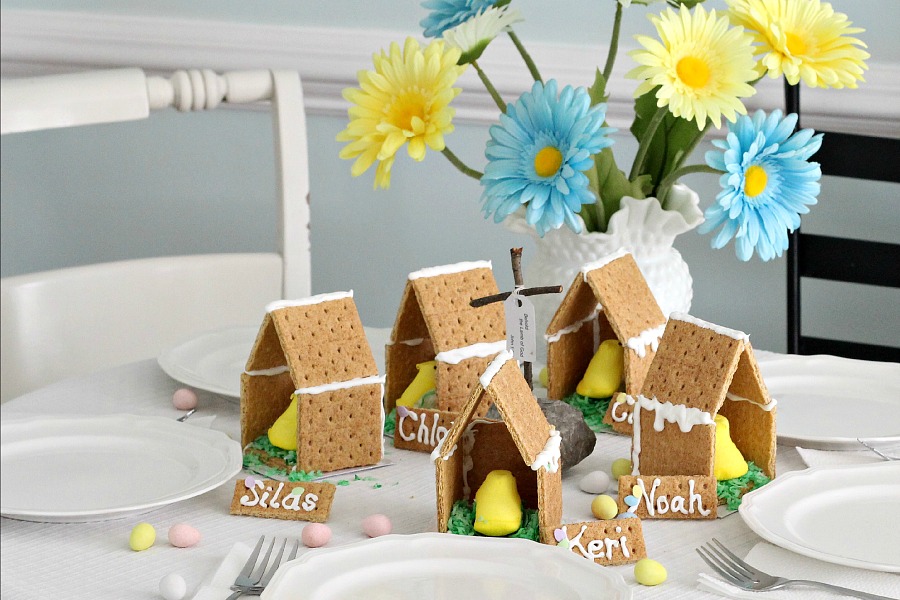 The good news is, the houses will last for a few days, so you can continue to enjoy the fun until you decide to eat the houses. After all, they are also delicious!