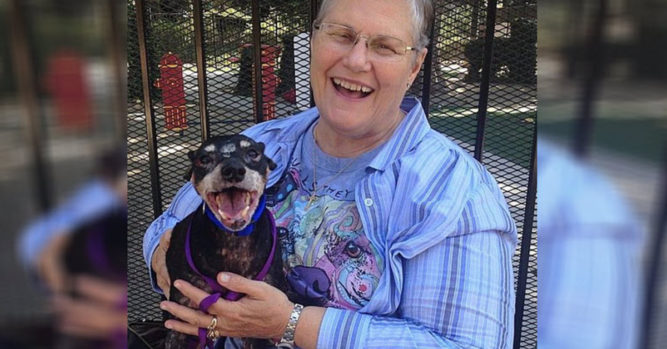 There are many of us who love dogs but some people find that a dog is more than somebody they make a part of their family, it is an individual who gets rescued. Perhaps you have heard about people who have rescued dogs and say that the dog did much more for them than they could ever do for it. People often go to the shelters to find the perfect pet for their family and they may look for something specific.
Then again, there are some people who go to the shelter to find the dog that needs rescuing more than any other. They aren't looking for the friendliest, cutest or youngest dog, they want one that really needs help. That is how Mulani Andrews felt when she went to the shelter to look for the perfect dog. She ended up finding Jake and they are now best friends. The city of Sacramento Front Street animal shelter was the shelter of choice, and she walked in and asked for a dog that nobody wanted to adopt.
"This kind woman walked into our shelter and asked who the oldest, hardest to adopt dog was," the shelter wrote on their Facebook page.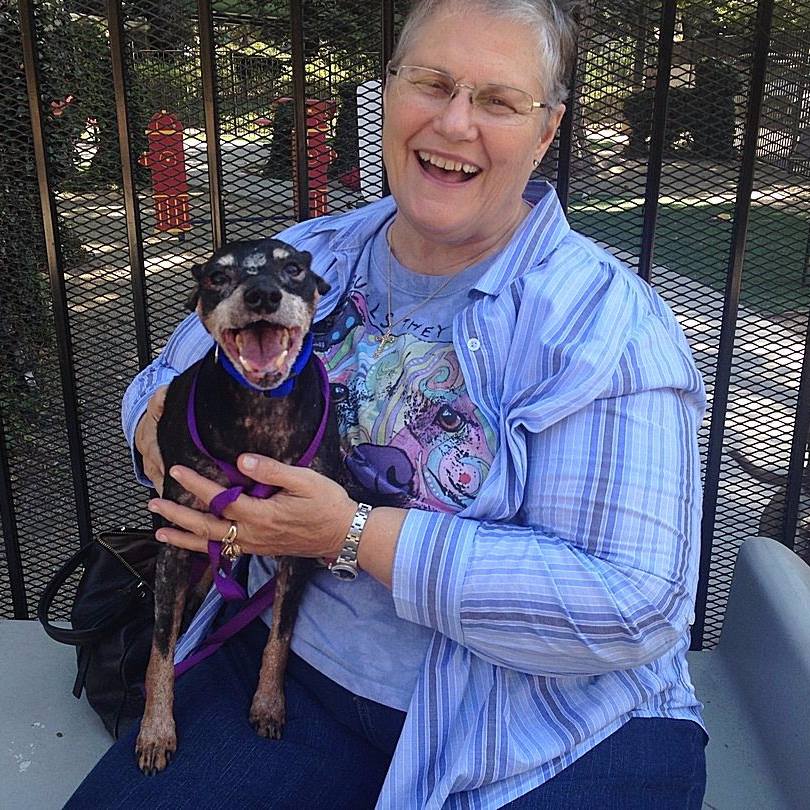 Andrews was wanting to help the dog but she also needed help. The dog would need a loving home but she also dealt with a lot of loneliness in her life.
She was a 72-year-old grandmother who had lost her husband and then lost her beloved Staffordshire terrier.
"I was feeling down and a little depressed," Andrews said. "My grandkids came over one night, and they said, 'Grandma, you need somebody to keep you company. You can't just sit around here all by yourself."
When she got to the shelter, they introduced her to Jake.
"Jake has been with us for a long time, is a senior and has cancer in addition to skin problems," the shelter wrote on Facebook. "He was getting passed up time and time again. But Melani came to the shelter not just to find a great dog, but to save a life and give unconditional love to a dog in need."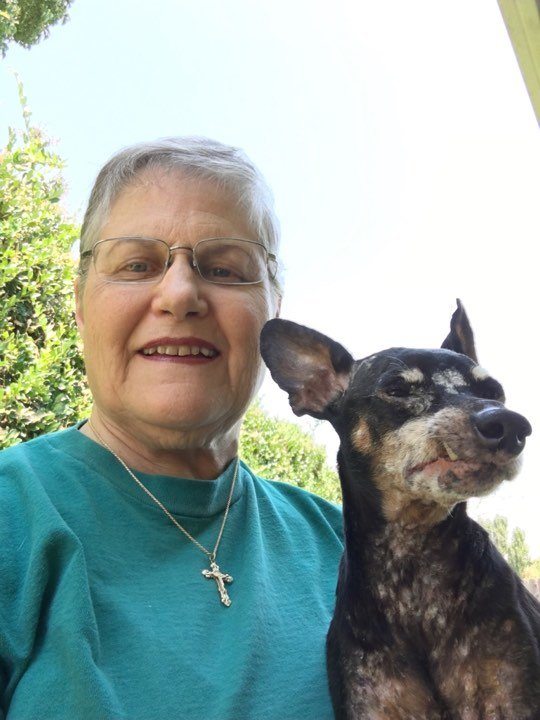 When Andrews looked at Jake, who was a 12-year-old stray, she didn't see his ailments or his medical care costs. He was dealing with terminal skin cancer and was partially blind and deaf.
That being said, Andrews wanted to give love to a special dog.
"Jake's two friends ignored me, but Jake perked up and started howling," Andrews said. "So I said, 'It looks like he wants to go, and I'll take him.'"
Andrews wanted to give Jake a good life during his final days. It took no time at all for him to settle into his new home.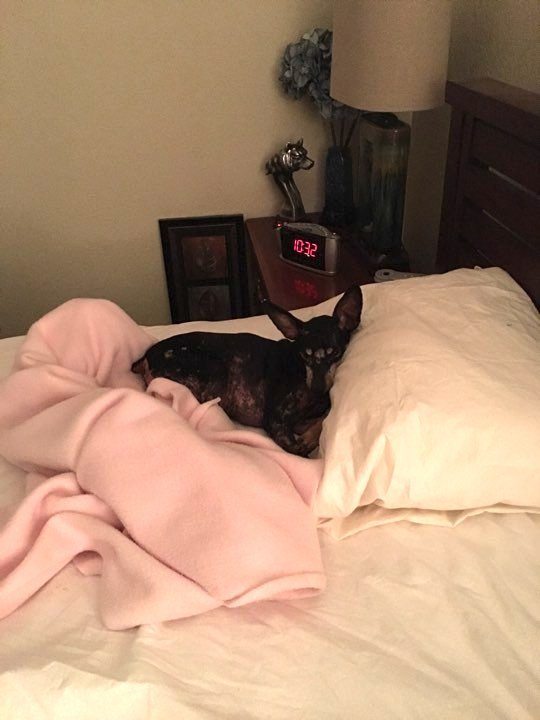 "As you can see, it's a match made in heaven," the shelter said.
Andrews agrees.
"Every day I laugh a little bit more," Andrews said. "It's not so lonesome. I think [Jake] knows that I love him because he'll come over to me and he'll rub up against me and ask me to rub his backside. And then he'll nose me with his nose. And a dog that doesn't know somebody loves him wouldn't be doing anything like that."
I would say they definitely rescued each other!