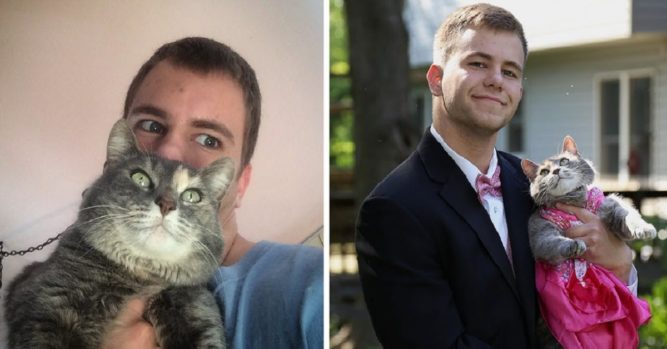 There are many exciting events in our lives as teenagers but perhaps one of the most exciting moments is the school prom. We wait for years until it is here and when the big night arrives, we want to make sure everything goes off without a hitch. There is a lot that might go into the evening, including a big meal at a fancy restaurant, the after-party and perhaps even a ride in a limo. The problem is, not all of us are able to enjoy the night because we need a date, and they may be in short supply.
That is something that happened with Sam Steingard. Try as he did, he was not able to find a date for his school prom but he still had an idea that was well worth trying. It didn't even involve him going stag, which may have been one solution. Rather, he chose a solution that would allow him to go out with the 'love of his life'.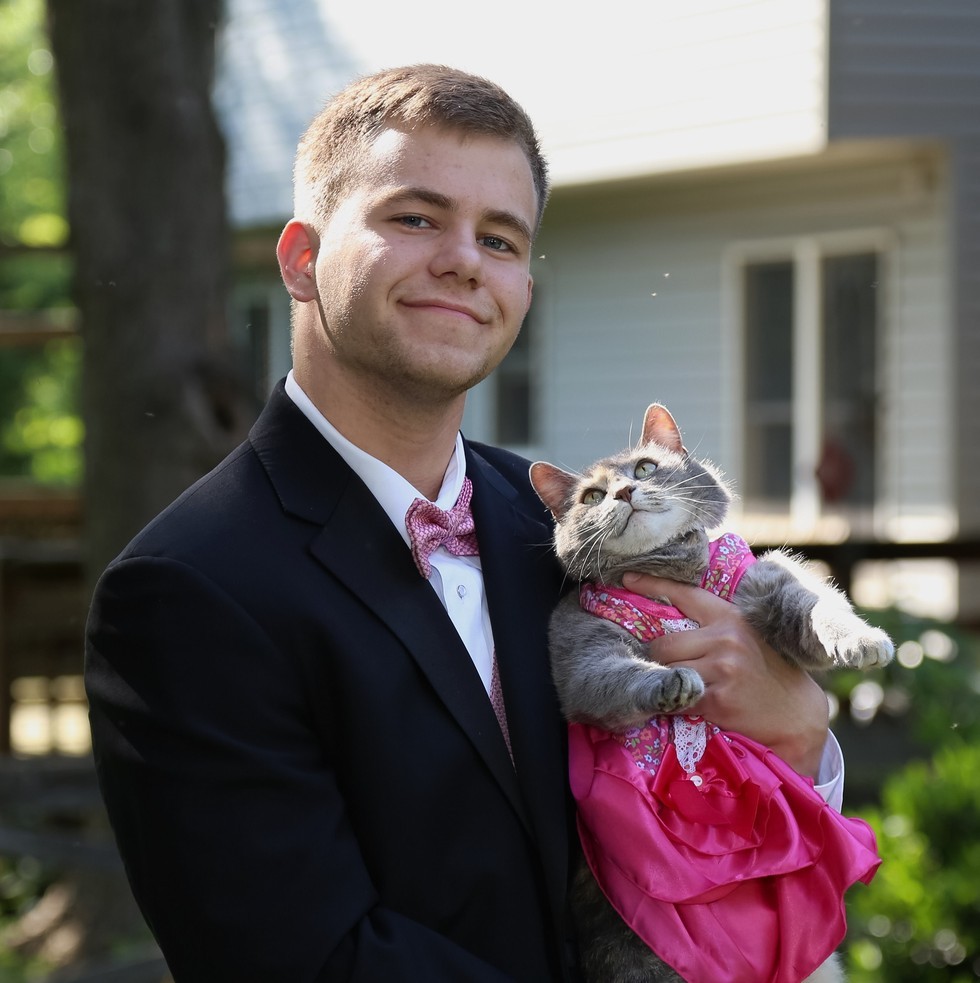 "My brother took our cat to prom… My mom (Joanne) decided to buy our cat a dress and sparkly collar so my brother would have someone to take pictures with," Sam's sister, Caroline Steingard said.
The way she looks at him is priceless.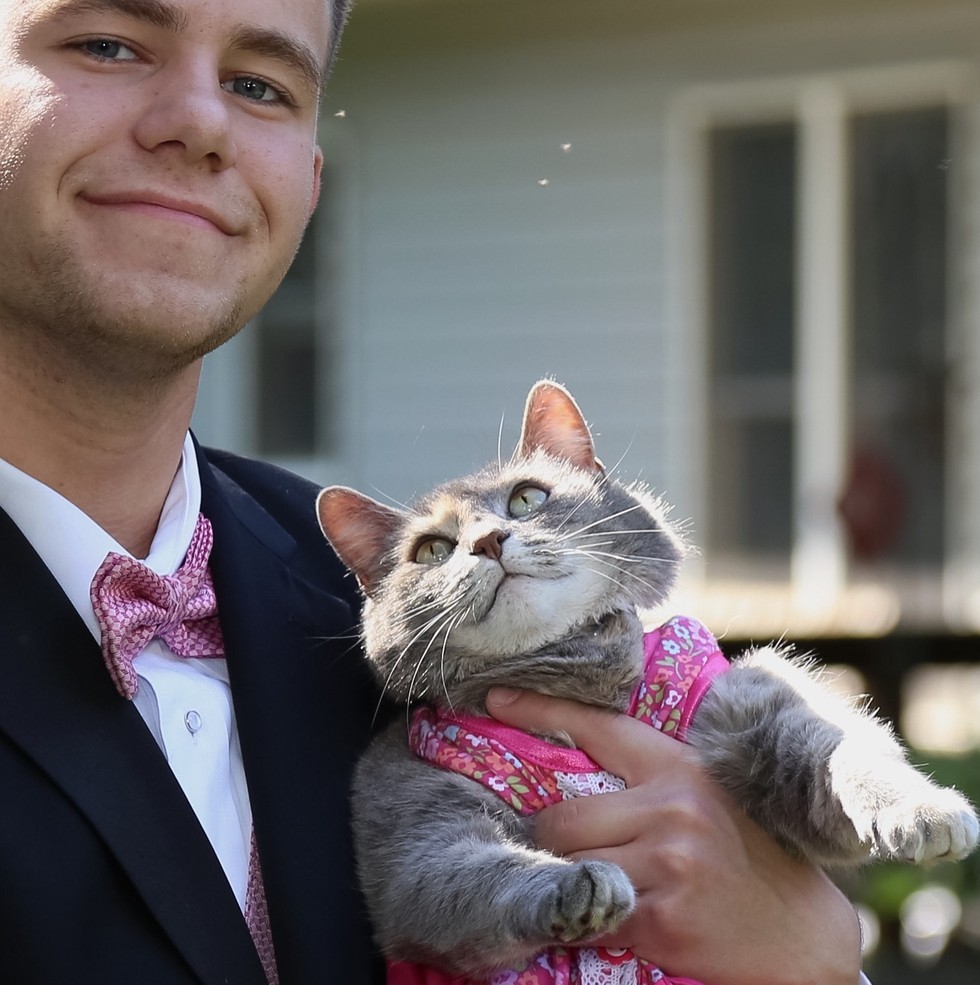 Ruby was found 10 years ago outside of the Ruby Tuesday's restaurant. That is how she got her name.
She loves people and is friendly toward all. The human family formed a close bond with her over the years.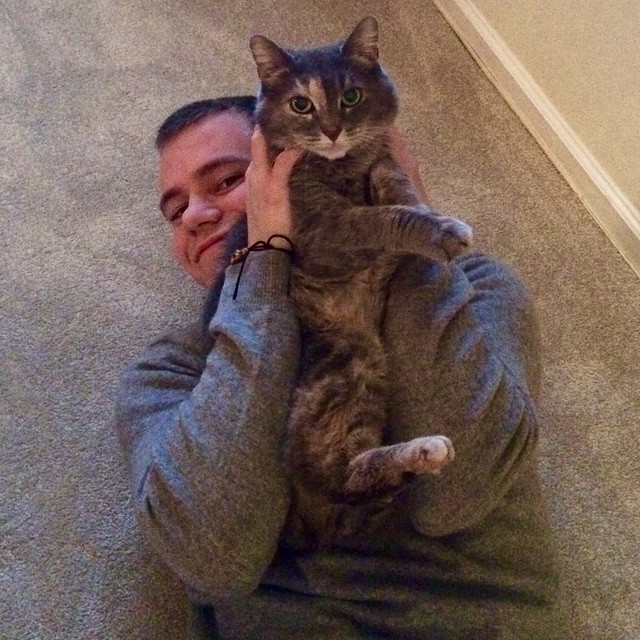 "When I was younger, she would walk with me to school and then when we arrived she would walk herself home and meet me there after school. She's a great cat." Caroline said.
Ruby loves it when you hold her.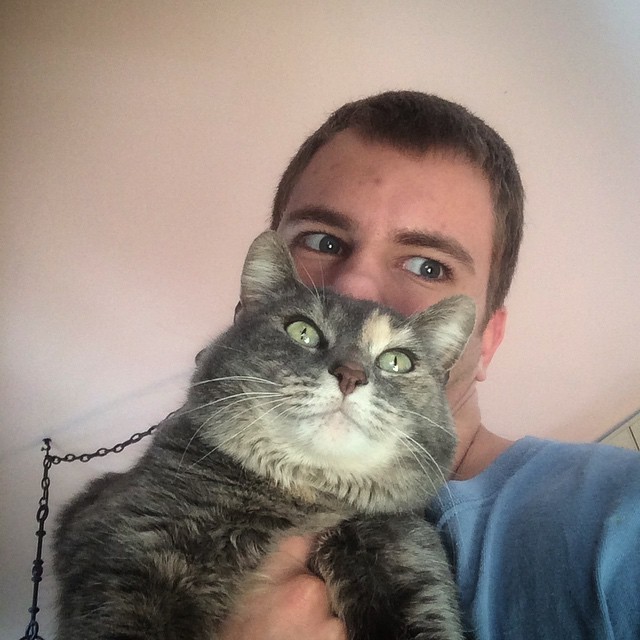 "She loves Sam because he likes to talk to her in a baby voice and he will give her treats once in a while."
Sam gets a big 'face hug'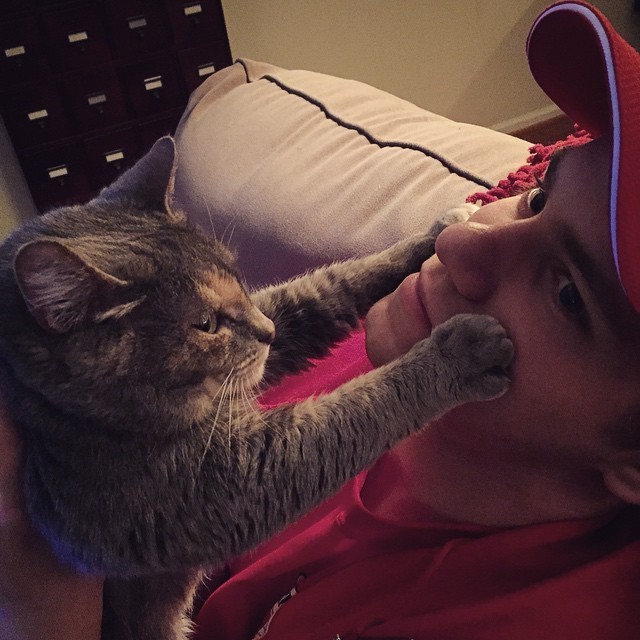 "Since being home on summer break Sam did build her a little cat fort out of a cardboard box and an old tee shirt," Caroline said.
"Even though she has a $40 heated cat bed, she prefers the homemade fort."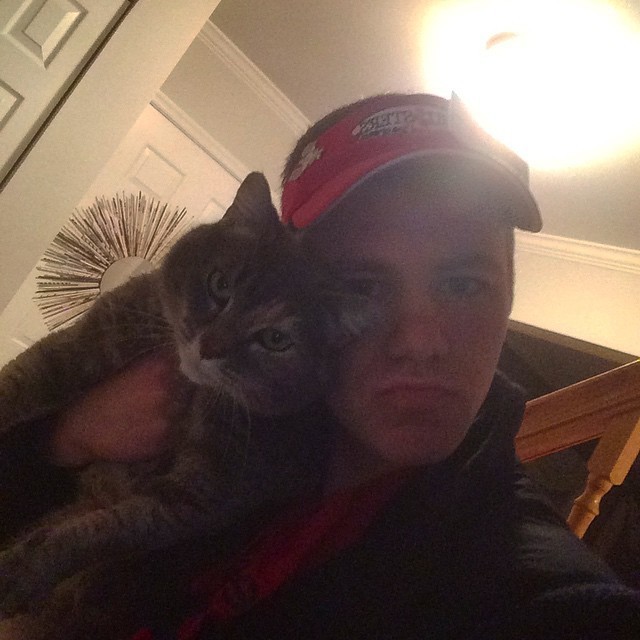 Both Caroline and Sam have graduated from high school since this picture was taken.
"Both me and my brother miss her so much when we're away at college!"
When they come home, the get some good cuddles from Ruby.