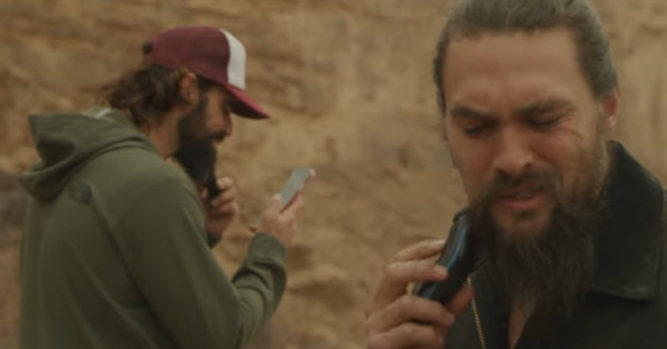 There are two types of men in the world, those who enjoy having beards and those who like to shave on a regular basis. It really is an individual concern and it is not something that most men are willing to debate. That being said, there are some men who are known for their beards and we couldn't imagine them without them. When the time comes for them to shave, which they may do on occasion, we might wonder how quickly they are going to grow the beard back again. Perhaps that is how we feel about Jason Momoa.
It's hard for us to think about Jason Momoa without the signature beard. After all, he has worn the beard in so many notable roles, including Aquaman. Can you imagine Aquaman without a beard, very few of us could because we consider it to be such an important part of that iconic character. Even though that is the case, Momoa has decided to get rid of the beard but he is doing so for a very special reason.
Not only does he get rid of the beard, he decides that he is going to take a video of the entire process. It isn't just a matter of getting rid of the facial hair, which he has had since 2012, he is getting rid of it for a very good purpose. He's teaching us all a lesson, not in how to shave but because he wants to raise awareness of how plastics are destroying the environment.
It has yet to be seen if Momoa is going to grow the beard back again or not but for now, we get to enjoy a clean-shaven look. One thing that we do know is the fact that he is very passionate about the environment and he isn't afraid to make big changes to teach us all a lesson.